Industry experts from various disciplines have joined forces to co-author a report that will define the trends to shape the industry in 2020.
To understand this ever-changing landscape we're currently experiencing; Talkwalker and Hubspot have gathered industry professionals from MENA and abroad to provide, insights, analysis, and actions that will shape the future of marketing and PR.
Highlighted are the eight key trends that will be significant in 2020 and beyond.
TikTok will be a part of the Marketing Mix
With the rise in popularity of TikTok on a global scale, 2020 will see brands engaging with consumers on the platform in a variety of innovative ways to garner market share.
Social Media Wellness
The awareness of the impact of social media on our mental health is increasing, with platforms changing their approach, to make their communities friendlier and less toxic.
Movements such as the Digital Detox have been initiated to help users manage their time spent on Social Media in accordance with their mental well-being.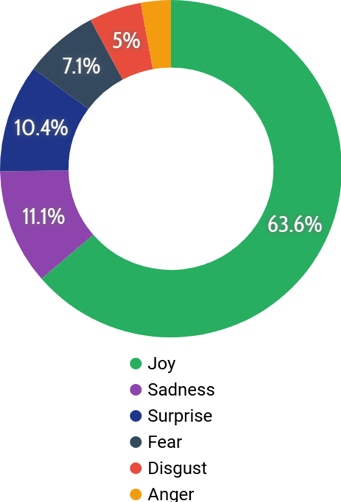 The #DigitalDetox movement is a significantly joyful movement, helping people manage social more mindfully.
From a business perspective, brands will need to work harder to make the users time spent on social media more worthwhile with a focus on quality over quantity in content.
Data Privacy and Fake News
Data privacy is one of the prime topics of discussion in the online space right now. Concerns have been raised countless times on how brands utilize consumer data for their own benefits. In 2020, consumers will demand more transparency and regulation over the data they share with brands and brands will have to comply with them in order to sustain their trust.
AR and VR Marketing
With the rise of 5G, AR and VR will break free from the entertainment space and begin to integrate with other applications to provide more consumer interactive experiences.
Investment in AI tools
Brands will begin to invest in Artificial intelligence technologies to filter the vast amounts of data and use what's needed to create data-driven decisions for campaigns. The process is going to help professionals work smarter, faster and provide more precise insights.
Marketing to Gen-Z
Consumer habits are adapting on a global scale, with the rise of mobile users, growth in marketing millennials, and the change in people's engagement habits. Since this group owns significant spending power, traditional advertising won't be effective for them. Brands will have to be more consumer-focused and integrate new disruptive technologies to tap into this audience and grab their attention.
Influencer Marketing
Conversations around fake influencers have been brewing recently which has led to the drop in influencer popularity by 42% . The other problem is the non-existence of a framework to measure the ROI from an Influencer campaign.
In 2020, brands will tap into Micro & Nano Influencer (500-10,000 followers) because of their strong engagement with their audience and credibility as a legitimate influencer.
Investment in User-Generated Content
Due to the rise of new niche platforms, and more access to the tools and tech to build great content almost instantly, the focus is going to shift from invasive advertising and more on user-generated content to give consumers a sense of empowerment and a stronger relationship with brands.