As much as some things remain constant, like people's need for hygiene – be it personal, home, or laundry, our quest for better puts a premium on the new. Not even a global pandemic can change that. In fact, in some respects, it has accelerated innovation and transformation in our category of laundry and home care, in terms of products but also beyond.
At a GCC level, the powdered detergent market is showcasing a negative growth and the liquid and pre-dosed segments are growing at a very promising rate. The laundry detergents' market had been swaying from traditional powder detergents toward liquid for at least the past decade, with the liquid segments growing by a strong, double-digit CAGR between 2014 and 2020.
Our recent launch of Persil 4-in-1 Discs has certainly contributed to this trend and will further cement Henkel's leading edge in these segments. Responding to consumer expectations in terms of performance, convenience, and sustainability, the reaction to this single-dose product has been overwhelmingly positive. This is the latest development in Persil's long history of innovation. For instance, Persil was the first to launch a phosphate-free detergent in 1986. Many high-performance innovations followed, such as the first liquid in 1987 and the first concentrated powder in the form of Megaperls in 1994.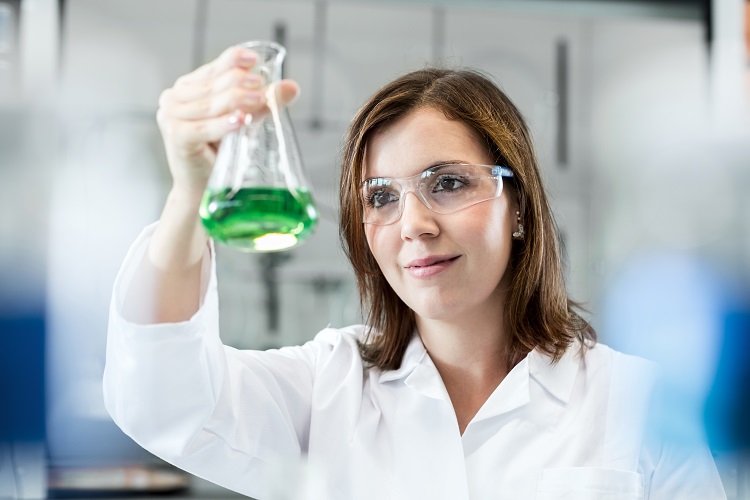 Henkel and its brands, including Persil, have built a legacy of innovation, not only in Germany, where the company is headquartered, but also across the world. In the GCC, we have developed the first high foam liquid detergent and our market-leading Persil Abaya line. Both products were born on the back of local insights and market observations. Our state-of-the-art regional R&D laboratory in Dubai is a formidable asset in our innovation strategy and our response to consumer needs in each market. For example, the pandemic has heightened safety and hygiene concerns in consumers. This resulted in the development and launch of the first hygiene liquid detergent in the GCC, which removes 99.9% of bacteria and viruses.
Business innovations and digitization
Innovation has always been a major growth driver for Henkel, touching a growing number of operational dimensions. Be it in terms of product, packaging, processes, platforms, and even business models, there are no stones left unturned in our quest for excellence.
In Berlin, the Henkel dx Innovation Hub drives our digital transformation while creating value for all our stakeholders. As the first of three digital innovation hubs, its role is to create leading technology solutions, boost innovative business models, and ignite a digital mindset and spirit. This includes work on e-commerce, direct-to-consumer (D2C), marketplace solutions, user experience (UX), software development, DevOps, Internet of Things (IoT), data science, and advanced analytics. Our experts collaborate internally as well as externally with startups and tech giants to execute moonshot ideas.
As digitizing our business and exploring e-commerce are both high priorities at Henkel, we're continuously expanding our presence and portfolio on e-commerce channels to cater to the shift in consumer buying patterns. We've seen an impressive increase in online sales during this last year, outgrowing traditional channels. They've grown in strong double-digit in YTD 2021, even after 2020's huge spike in online sales triggered by the onset of the pandemic.
More consumers are relying on the convenience and safety of these platforms while still enjoying the same product variety and prices as offline stores. This promising increase in our e-commerce sales is further confirming our claim of being a future-ready organization.
We're now pioneering direct-to-consumer (DTC) in Germany with the Persil Service, an app-based home pick-up/drop-off laundry service, and Persil Sneaker Clean, a similar service for sports shoes. In the GCC, we're both assessing the viability of these initiatives and exploring relevant opportunities to deploy technology-based approaches like DTC or IoT and investing in start-ups that we could potentially see future synergies with our core business.
Today, e-commerce represents a sizeable share of our sales. While panic buying may have played a part in the shift last year, we expect it to become one of our biggest channels in the coming years.
Operational and environmental innovations
Innovations are here to improve on previous approaches, but convenience and performance can't come at the expense of our environment. We look for solutions rather than being part of the problem. Over the years, we have developed comprehensive strategies and set ourselves ambitious targets. By 2025, we aim to have 100% of our packaging material either recyclable or reusable. At the end of 2020, we had reached 89%. Another goal is to reduce by 50% the amount of virgin plastic from fossil sources in our consumer products, increasing the proportion of recycled plastic to more than 30%, reducing the plastic volume, and using bio-based plastics. Recycled plastics already represent 15% of our consumer goods' packaging.
While investing in innovative solutions and technologies to promote closed-loop recycling, we also conduct waste collection and recycling initiatives. In 2017, Henkel became the first global consumer goods company to cooperate with the social enterprise Plastic Bank. We share a common goal: to stop plastic waste in the oceans and, at the same time, create new opportunities for people living in poverty. We support their projects in Haiti, Indonesia, the Philippines, and, regionally, in Egypt. People in these countries can earn money or services by removing plastic waste from the local environment before it enters waterways or oceans. The collected and recycled material – Social Plastic® – is being used in the packaging of many Henkel products.
Purpose, value creation, and measurement
Ultimately, the purpose of any business is, beyond financial gain, to bring value to all its stakeholders. All our efforts, from defining new products to manufacturing, distributing, and even marketing them, are focused on making things better, not only now but for future generations as well.
Our purpose, "Create clean living," is to positively impact our consumers and communities beyond the provision of products and services. The pandemic gave us an opportunity to do even more as we supported frontline workers by donating 100,000 liters of our flagship brands, DAC and Persil. Our "Abyatik Stylik" campaign for Persil Abaya supports budding fashion designers, giving them an opportunity to improve their skills through tailored scholarships.
After focusing on the scale and mass, FMCG companies are embracing the more individual and granular aspects. Some of our most exciting innovations, particularly in the DTC space, are focused on individual needs. Even if we grind to a halt, the agility within our organization and in the way we do business aids the spontaneous changes and evolution that we make due to market conditions. This is something that the Covid lockdowns around the world have taught us all. By looking at the bigger picture as well as the more minute details, we've been able to detect opportunities to engage meaningfully with our current and potential stakeholders. For us, marketing must create value, not only for the brand but also for its consumers and all its stakeholders.
We've all considered and used ROI to assess marketing performance; but in the light of multiple channels, stakeholders, and goals, traditional approaches are all far from perfect. Most fail to consider the full scope of the marketing impact on value.
Both marketing and innovations work better in the long run. However, most performance measures, including the classic ROI, are only based on short-term goals. Marketers need to balance the two wisely and bridge the gap. This will not only help in setting and maintaining the optimal direction, but also in being agile and effective. More importantly, marketers must embrace the full breadth of their work and reflect the potential of their products, business, and environmental innovations, as they are investments for the future. Maybe the true meaning of ROI should be 'return on innovations.'