Social media has become a haven for users to share intimate moments with friends and family. Snapchat is no stranger to such moments and expects to see a lot of those kinds of moments during the holy month of Ramadan. Vishal Badlani, Creative Strategy Lead at Snap Inc. MENA shares a few hacks which will help brands leverage those moments on the platform and help create meaningful connections with their audience.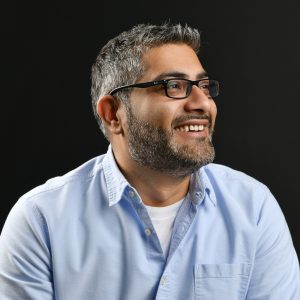 Hack #1
FACT: Ramadan is a month when people focus on meaningful connections, authentic conversations, and reflection.
Creative Hack: For a region so comfortable on their mobile phones, it's surprising that no brand has grasped the opportunity to own vertical storytelling with any commitment. Story ads give your brand the perfect opportunity to develop relevant branded episodic, editorial and informative content that people will spend time with, appreciate, enjoy and share.
Media Hack: Target broadly so that every snapchatter is given the chance to engage. It's an opt-in format, so the audiences who choose to engage are not only high-intent, but the completion rates are likely to be strong. You can continue your story, or move this audience pool further down the funnel, with commercials, snap ads, collection ads or additional story ads.
Hack #2
FACT: The number of snaps people take increases significantly during Ramadan because individuals are looking for ways to share what they're doing and express how they're feeling.
Creative Hack: Leverage filters to help your audience frame specific moments or days, and show how your brand understands them well and their frame of mind during these moments. [Using] simple, straight-forward creatives with a regionally relevant and clever copy- will help deliver high share rates and earned media.
Media Hack: Own certain parts of the day throughout the month, or deploy dayparting on 24-hour takeovers. This makes it easier for snapchatters to express themselves. Always keep in mind that the user is the hero.
Hack #3
FACT: Snapchatters spend a lot of time-consuming content during Ramadan. They engage with user stories to see how their loved ones are enjoying and celebrating Ramadan moments throughout the day. On snap's discover platform, there is a big spike in content consumption revolving around food, fashion, entertainment, and lifestyle-related content, from verified snap stars and official publishers.
Creative Hack: Face-to-camera creative executions such as experimenting with Snapchat style text overlays and even selfie-style adverts that are shot on a phone, are a great way to ensure your snap ads feel native in user stories. A different set of more polished, product-first assets should run in Discover content.
In terms of the actual content of your ads, it's a huge opportunity for your brand to demonstrate that you understand how people are feeling at different times of the day. How someone feels at Suhoor will be very different to how they may feel when they wake up, or an hour before Iftar.
Media Hack: Choose where you want your snap ads to run, between user stories and/or discover. Be part of the everyday Ramadan moments and emotions, and daypart the media to have different messages running at different times of the day.
Hack #4
FACT: Ramadan and Eid are moments when people love to shop for clothes, food, and furniture. The stores become massively cluttered with offers and bigger brands often win due to a greater share of mind.
Creative Hack:  Stand out in the malls and aisles to own the moment of truth with Marker Tech AR experiences to drive intent and buzz. We've seen exclusive offers also brought to life in this way. Think about how to convince a shopper, at that moment, to pick your brand over someone else's.
Media Hack: Leverage geo-targeting and maintain always-on strategies across all retail locations which are relevant to your brand, products, and services.
Hack #5
FACT: With advertising volumes increasing dramatically during this time period, cut-through and ad recall become even more challenging.
Creative Hack: This is the ideal time to supplement your video campaign with an AR Lens that is not only hugely innovative, but it's also the most interactive and participatory ad format available. We know that AR lens experiences activate different parts of the brain, which will massively aid effectiveness and impact.
In addition, develop assets (video and camera) with regional copy and voiceovers to reflect the local dialects found across the UAE, Kuwait and Saudi Arabia. This will drive relevance, cut-through, and memorability.
Media Hack: Snap's newly-launched Lens In Auction allows you to bid for lenses to maximize efficiency; coupled with reach and frequency buys and dayparted national buys, enabling more flexibility than running lenses on paid media. With over 90% of Snapchatters turning on their location data, you can even geo-target a city, country, region or point-radius to increase relevance during Ramadan.