The new report by Snap Inc's considers the Snapchatter Generation in UAE and KSA as particularly unique. They are driven, competitive, image conscious and well informed about world events. When it comes to defining themselves, this generation considers the technology they use as part of their identity. Compared to non-Snapchatters, they are more global in their views and have a keen interest in the world around them. They also lead in their interest in foreign brands (as well as brand logos), and are significantly ahead in more emerging trends such as using augmented reality to try on products.
This generation view themselves as kind and creative and these two descriptors have been consistent in Snapchat surveys in MENA compared to the rest of the world. A valuable asset, especially for brands who want to leverage on the Snapchatter's creativity to improve their brand image. The era of social media is also the era of personal branding. Every individual on social media aspires to be a brand themselves. But many try to play the 'fake it till you make it game'. But the Snapchatter generation prioritizes on being recognized, seen, and heard for who they truly are and they want their presence on digital media to reflect their true selves.
Social media has allowed the current generation to voice their concerns loudly whether it's about mental health, oppression, the environment, etc. And the Snapchatter Generation in the region is no different.


And voicing on these issues online not only helps them get the word out but also helps them connect with like-minded people from around the world. Six in ten of the Snapchat Generation feel digital platforms helps connect them with others. However, one in four Snapchatters have stated that they feel overwhelmed by the number of social issues that need to be addressed and they would love some direction on where to focus their efforts. This is an opportunity for brands to chime into the conversation and align these vocal consumers with their social initiatives. However, brands must be vary to not just create social initiatives for the sake of roping in an audience. Because, rest assured, this generation of consumer's will figure it out and then the backlash will be permanent. Brands need to stand behind social causes that makes sense for the brand.
This generation is taking in information from a variety of sources and learning. This leads to a constant evolution and growth of who they are and their values. They want their online image to reflect the most up-to-date version of themselves.



The Spending Power of this Generation
According to the report, discretionary spending power for the Snapchat Generation reaches a whopping $425 billion in MENA. To break it down further, 1.4 Trillion Saudi Riyal in Saudi Arabia and 216 Billion AED in UAE. This generation is willing to spend more of their money on discretionary items than non-Snapchatters.


2020 has taught us the importance of brand and how the power of a brand can outlast any crisis. Which is why the Snapchat Generation finds branding to be very important.
This generation loves how a brand and branding identiy helps give them sense of individualism to their identity. They love to wear products with a brand logo and they love to show it off. But it's not just for show. For this generation, they feel a kinship with a brand when they purchase their products. Six in ten report that having brand name products make them feel like they fit in compared to only 45% of non-Snapchatters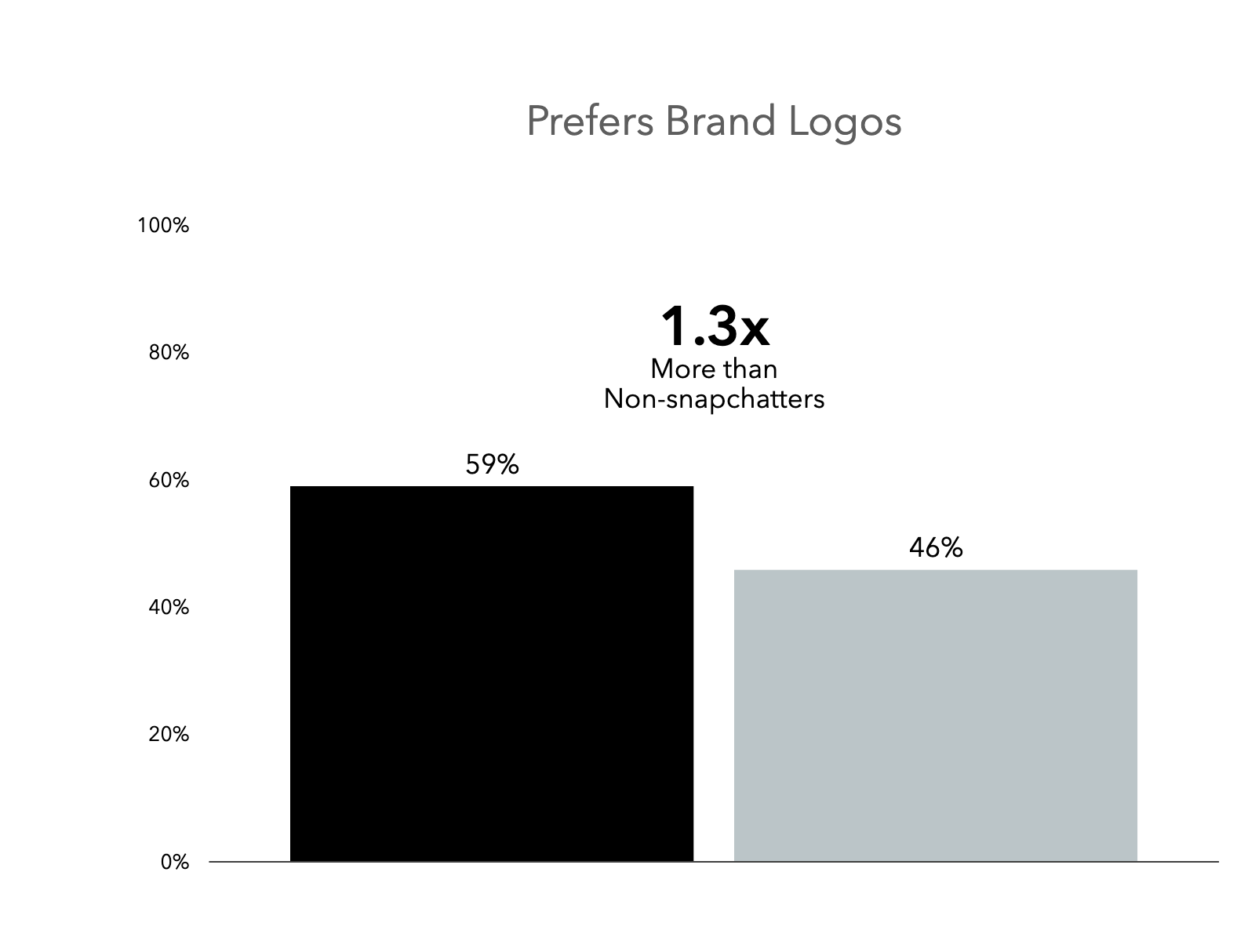 "Moving through life with determination and optimism, we see that the Snapchat Generation seeks out moments of levity and has a strong desire to bring fun back into their everyday. This includes the entertainment they consume, the digital media they depend on, and the hobbies they're taking up. The region's Snapchat Generation expects to have a two-way relationship with their favorite brands. Brands who share their origin stories, secrets to their success, and align themselves with this generation's social causes will be rewarded with loyalty and an eagerness to show their approval," says Jake Thomas, Head of UAE at Snap Inc.