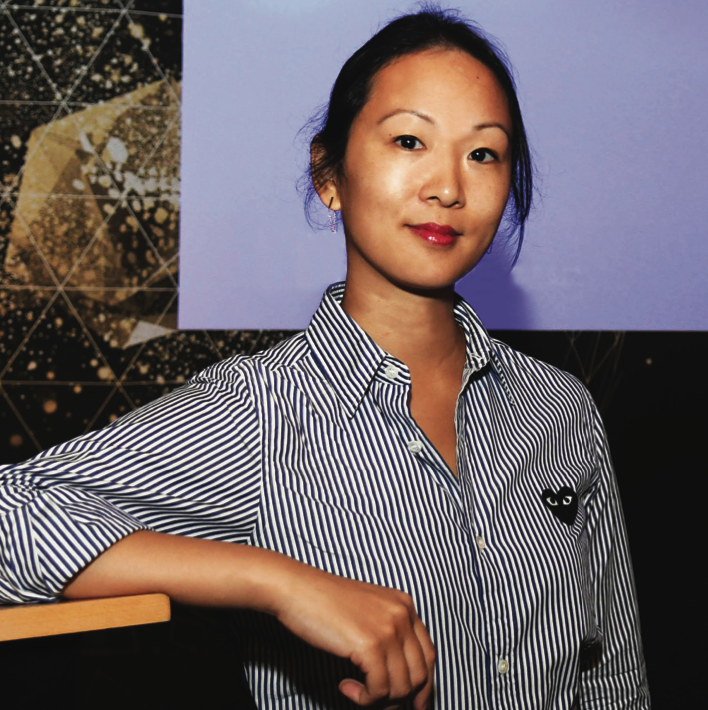 Shoppertainment is getting a second life online with the rise of live commerce, whereby digi- tal influencers live stream themselves trying out new products available for purchase, offering a rough digital approximation of an in-person retail experience and what turns out to be a powerful selling point for brands. Combining the ease of e-commerce with the theater of infomercials, as Wunderman Thompson's annual Future 100 Report puts it, "retail-tainment is moving online with engaging, tailored shopping experiences using video streaming to demonstrate and sell products and interact with customers in real time."
"The way we are shopping is increasingly digital; it is important for retailers to continue to find engaging and innovative ways to entice consumers. Live-stream commerce is really taking off because it allows the audience to engage with products and offerings in a way that feels akin to being in-store," says Emma Chiu, Global Director at Wunderman Thompson Intelligence. "Live commerce offers the best of both worlds, bringing the live and interactive aspect of in-store shopping to the digital sphere. If anything, live commerce brings digital offerings to life by encompassing live, interactive, social and commerce elements," she adds.
The perfect storm
Live commerce is already mainstream in Asia, and in China in particular, where it first emerged in 2014 when Mogujie, a fashion e-commerce platform started experimenting with it and was soon followed by Alibaba's Taobao, the world's biggest e-commerce website. A good example of how well this strategy worked in China is the 2020 Singles' Day shopping event that generated more than $15.3 million in gross merchandise value on each of Taobao Live platform's 30 live-streaming channels that featured it. In just Q1 of 2020, more than four million live shopping sessions took place in China and in 2019, live commerce accounted for 9% of the country's total e-commerce revenues. But the format is gaining traction globally with a lot of room to grow: the vast majority of the $60 billion industry was spent in China in 2019, according to research firm Gartner, with only $1 billion spent in the US.
This phenomenon is in a part linked to the booming of live-streaming during the pandemic and the subsequent lockdowns. Although it has been quietly building momentum for years, livestreaming surged by a full 45% and by a whopping 99% year-on-year in terms of hours watched in March and April 2020 only, according to the State of the Stream report. "Live commerce is widely popular in Asia and the West is only picking up on this trend now. The reason why it's taking off right now is largely due to the pandemic. Consumers still want to shop, but cannot go into stores. Spontaneous purchases or ones where consumers are only partially sure about require in-store inspection. Lacking that access, consumers are more open to live commerce and have found that they in fact really like this. E-commerce becomes more diverse by incorporating the livestream interactive element," explains Chiu.
In addition, e-tailers are getting into the fray; for example, Canadian e-commerce live-streaming platform Livescale partnered with Shopify and helped a number of beauty brands host their first live-streamed shopping events in 2020.
Lastly, social media platforms are integrating live-streamed shopping to their retail offerings, allowing users to buy without even leaving the app; last summer, Facebook added live shopping capabilities to its Facebook Shop and Instagram Shop in the US, and Amazon Live was launched while TikTok announced its first commerce partnership with Shopify. For example, during its Prime Day event, Amazon shared Prime Exclusive Deals with its network of influencers, who developed live video content around the products offered with large discounts. Influencers can share their content either on their own social media account, or on a brand's account.
"Live commerce is competing with bricks- and-mortar retail, and its rise in popularity shows that customers are still eager to engage with the combination of entertainment and shopping that in-store experiences offer. Access to brand ambassadors and influencers provides a new level of brand engagement that consumers crave—and can't find in a physical store," says the Future 100 Report.
Handle with caution
Live commerce has a lot to offer indeed by meeting four essential aspects of an in-person sales interaction that traditional e-commerce lacks: customer engagement; a better understanding of the products; a more personal interaction between the seller and the buyer; and sales activation. Hosts can interact with viewers through live chat to tell them how a product feels like and answer requests in a way that is very similar to the experience customers have with a salesman in a physical store. Live commerce is also versatile, and can be used on a variety of occasions: product launches, product demos, webinars, unboxing, and reviews. It's advertising at no cost with strong customer engagement and high conversion rates.
Yet, live commerce needs to be approached the right way and there are traps to avoid. "Brands need to look at live commerce as an opportunity to engage new and existing consumers not only with the offerings being demonstrated but also the overarching brand ethos. A watchout, I would say here, is that attention spans dwindle quickly; so, keeping live commerce tight and enjoyable with engaging narratives is important to capture the attention of consumers today," says Chiu. Besides, brands need to learn how to manage the supersized power that live commerce gives to influencers and ensure they pick the right key opinion leaders (KOLs).
Beyond choosing well-established influencers with a loyal fanbase (whether they are megastar or micro-influencers), brands should look at KOLs that also are strong salespeople, reliable partners, and inspire trust. Top live-streamers like Viya Huang (China's most popular live-streamer, who sold $385 million on Single's Day 2019) can sell anything, from car fresheners to real estate. As Chiu explains, "Live commerce relies on a host or brand ambassador to promote and sell the product. This is a great opportunity for brands to nurture live commerce brand ambassadors but there is a lot of pressure and reliance on the host. What people have been desiring more today is finding authentic peers to promote and sell products they already use and offer true opinions. So, brands need to keep the brand livestream hosts as authentic as possible."
As a result, and as 2021 unfolds, "the relationship between consumers, retailers, influencers, and social platforms will increasingly be one founded on trust, ethics, and values," Chiu concludes.
This article was published in Communicate's Q1 edition. You can access the full magazine here.