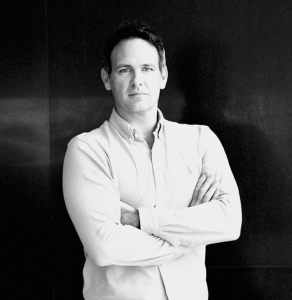 What does PLG do, exactly?
Power League Gaming connects brands with Arabic gaming and esports audiences, primarily across MENA, of which 30% of the population identify as gamers. We are insight- and data-driven, meaning our strategies and solutions, although in the gaming space, are based on a deep understanding of what drives and resonates with MENA's gaming audiences. PLG came to life seven years ago to meet the needs of brands wanting to reach this rapidly growing gaming sector. We live and breathe gaming on a daily basis, guiding our clients on how their brands can be relevant in that space, developing premium gaming content and esports ecosystems for downstream, tangible ROI.
From developing long-term gaming strategies to data acquisition mechanics; to organizing tournaments; to partnerships with the most popular publishers in the industry; to building fully interactive omnichannel ecosystems, brands approach PLG to optimize their presence within the MENA gaming sector and its communities.
What is the current state of the gaming community in the Arab world? How much influence did the pandemic have in helping this community grow bigger?
Over the past few years, gaming has gathered tremendous pace in our part of the world. PLG regularly engages with our research partners at IPSOS, undertaking studies on the MENA gaming and esports sector and surfacing behavioral insights on the region's audiences.
The reach potential in the sector is massive – 30% of the total MENA population [+170 million] identify as gamers. Of this group we know that 46% play games daily and a further 29% play weekly. They are highly engaged when they interact with our platforms and receptive to brands who come with relevant, targeted messaging. And the category appeals across all age groups and nationalities, bringing together a community of passionate players and spectators who are hungry for new content.
We are seeing these numbers strengthen year on year, with MENA being the fastest-growing territory globally (25% YOY growth). The pandemic, which has seen people locked down in their homes and seeking new entertainment options, has naturally exacerbated this rate of growth.
And this is not surprising – when we consider that the global video games sector is now larger than the box office and music industry combined (This year, the global games market is estimated to generate $152.1 billion from 2.5 billion gamers around the world. By comparison, the global box office industry was worth $41.7 billion in 2019 while global music revenues reached $19.1 billion.)
This year has seen some leading publishers posting revenues of up to +63% from Q1 2020, which shows how resilient the industry is within an otherwise struggling entertainment sector. During such challenging times, our industry has been very lucky to enjoy this growth.
We recently featured a Global Web Index study that outlines the six types of gamers. Could you outline the profile of the Arab gamer?
What we have surfaced during our ongoing research and persona studies throughout MENA, is that gamers, both female and male, are a highly motivated, competitive, and collaborative set of young individuals, the vast majority of whom are in the 16-35 year age bracket.
We group our gamers into the titles of Mobile (play mobile games on tablet or mobile), Casual (predominantly Console gamers who play once per week or more) and Hardcore (those who play at high frequency, across multiple platforms, both for fun and for reward).
What may be surprising to some is that the gender split is falling closer toward equilibrium year-on-year, with the split currently falling to 56% male and 44% female.
We know our MENA gamers have a propensity to purchase online, which ladders up to their high regional ARPU. However, I would say the most interesting insight from one of our more recent studies showed that MENA gamers are active, lead healthy lifestyles and engage in competitive sports frequently.
Personas from country to country also have marginal differences, which is why our MENA strategies have specific amendments to ensure the tone, message, and approach to each engagement are localized to reach a brand's audience in an optimal way which resonates with them.
Gaming is an area massively overlooked by advertisers in the region. How do you explain this misperception and what is your strategy to correct it?
Digital is now recognized as one of, if not the leading channel for reaching a desired target audience in a measurable, efficient and effective manner. With that, gaming is starting to get the attention it deserves from major global brands, with some of our biggest clients having taken an early position to invest in growing their gaming audience since 2015.
These brands understood at an early stage of the MENA gaming sector's growth, that the future of meaningful communication with their customers or future customers, resides in experience delivery rather than 'communication' – i.e building highly engaged and loyal audiences through experiential ecosystems and activations to develop a downstream relationship with a brand.
What we find in our MENA gaming audiences is an unparalleled propensity and willingness to engage in high-quality gaming content and experiences, with engagement sometimes circa 400% above the global average. So, in answer to your question, advertisers are not overlooking the sector of gaming; they are perhaps broadly unaware of the opportunity that the industry can offer to brands. As we look outward, we are seeing many brands adding gaming and esports into their strategies for 2021 and beyond, with this decision based on the solid insights, case studies, and engagement that the gaming and esports ecosystem provides.
How can platforms like Twitch help marketers connect with this audience?
With their 40 million+ active users – mostly Millennials and Gen Z -Twitch offers brands a platform to deliver their messaging to this highly desirable audience at scale. And because they provide an interactive experience, they offer the engagement opportunity and dwell time that brands are looking for.
Platforms such as Twitch and Facebook Gaming (on which PLG has a following of 1.5 million Arabic gamers) provide rich environments for brands to tell stories, build equity, and present an opportunity to shift a brand's perception in the gaming and esports sectors.
Gaming and esports audiences are highly responsive and when one looks at the engagement rates we regularly achieve through our digital environments for our clients, these systematically sit at between 12% and 25%, which is well above the global average of circa 3% -4%. This is testament to just how motivated and receptive gaming audiences are to premium branded gaming content, esports activations, and those brands who speak to the sector in a tone that resonates, enjoying sustained share of voice.
Brands that have adopted gaming and esports as part of their annual brand and communications strategy, distributing this across strong digital and social channels, are reaping the rewards and those taking early steps into this hyper-growth segment are well on their way to building loyal audiences to foster meaningful brand exchanges.
Could you share detailed case studies of initiatives you've conducted so far? Specifically in terms of business outcomes for brands?
Our collaboration with KFC Arabia is one of the most compelling examples of a brand successfully engaging with Arabic gaming audiences. KFC Arabia approached us to partner with them as they ventured into gaming in the region. The initial phase of our strategy with KFC saw PLG produce and manage KFC's first large scale esports tournament, The KFC MENA CUP. With a $20,000 prize pool, The KFC MENA CUP followed an eight-week online tournament structure using the popular tile PUBG Mobile – an online multiplayer battle royal developed by Tencent Games, which has circa 600 million players globally.
The PLG team developed a communications campaign to drive gamer registration, with successful registrants then entering a series of online qualifying rounds, progressing onward to quarter-and semi-final rounds in the KFC branded broadcast studio. The brand was organically interwoven into shows, live streams, broadcasts, and short-form content and was and designed to include assets and codes for the audience to redeem online, in real time. A social media campaign ran across the KFC gaming channels (KFC99ME) to assist in pre-promotion as well as give live updates both during and post the event.
The tournament resulted in approximately 41 million impressions, with 12% of the total engagement happening across social media platforms. With each live stream reaching an average of 32,000 views, KFC is well on its way to being recognized as a dominant esports and gaming brand within the MENA gaming community.
Another example of a brand collaborating with PLG is Lenovo, that came to us to elevate their reach across the female gaming sector and grow their userbase. PLG's research showed that the female gaming segment continues to strengthen YOY, with young females now representing 44% of the MENA gaming audience. PLG and Lenovo found that this growing audience was both undervalued and underserved in the region.
With this insight, we quickly developed Miss Esports, an incubator and accelerator for young female gaming talent and a content ecosystem for them to openly share their ideas and views, ultimately providing a safe and secure environment for young women to compete with one another. We also produced a series of premium gaming and esports related web shows, broadcast on YouTube and featuring the MES brand ambassadors (five up-and-coming esports talents and aspiring streamers who have progressed through the Miss Esports accelerator program).
Through their partnership in Miss Esports, Lenovo has displayed their support and recognition to rising female talent, providing an inspiring, safe online environment for females across MENA to pursue their passion.
I would recommend to any brand owner that they take a closer look at this dynamic, female gaming community. They are some of the most motivated, skillful, and influential gaming talent in the region.