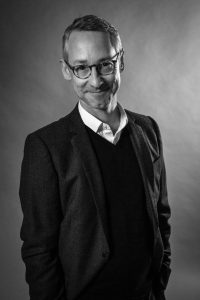 The Epica Awards always had quite a strong distance component in its setup, with many journalists voting remotely. How does this help you in the current environment?
With Epica, we've always had two tiers of voting: an online first round, which involves all the journalists in the jury, including the classic trade press and many specialist writers around the world; and a physical vote, which used to take place in Amsterdam and involved 30 to 40 top-tier journalists, many of them from Europe. That's the part that's going to be missing, in a way, this year, as well as the ceremony. Everything will be voted online, right up until the very last part of the traditional jury meeting which is choosing the Grand Prix winners – Film, Print, Digital, Design, PR, and Responsibility. The plan there is to divide that Grand Prix debate into its shorter debates of an hour or so online because it's going to be difficult to manage 35 or 40 people, all debating on a video call. But since that debate won't take place until December 15, we have still quite a lot of time to work the finer points out.
We've already seen calls, for the Cannes Lions Festival specifically, to boycott campaigns and work that was done around Covid-19, because it could be exploitative of the crisis. Have you seen a lot of work around the pandemic that you are considering for the awards? And if so, what is your position on the morality of rewarding work that was made around this topic?
It's funny you say that because from the very start, even before the controversy arose, many journalists on our jury were asking us to have a category devoted to Covid-19. Quite a few of them said 'Look, we've seen some interesting creative work, interesting messaging about trying to get people to do the right thing – barrier gestures, etc. We think that you should create a specific category for this.' And so we decided to do that. I think, personally, that some of the messaging I've seen in France and around the world, not just about Covid specifically but about things like isolation and lockdown, has been extremely crazy; but I don't think you can just take a whole period of history where some interesting creative work was being done, and ignore it. It seems to be the opposite of what we're really here for. What we're here for is to honor great creative work and there's been a lot of interesting, creative work during this period. Let's give the agencies a chance to show us what they've been doing around this period and around this crisis, and let's let the judges look at it and decide how creative it is. But while we want to see the work, we don't want to necessarily profit from that so we're giving all the proceeds of that category to Doctors Without Borders.
Is it possible that there might be a gap between the industry's perception of this issue and the larger public's perception of how acceptable it is?
In a way, we're in-between a public prize and a B2B prize. We're very industry-oriented but at the same time, because journalists are members of the public who consume advertising as well, we have that dimension too. Who knows what's going to happen but I think that when people see interesting work, whatever the subject is, and it speaks to them, then they appreciate that. Work being done, for example, to praise the essential workers is worthwhile. In the early days, we were panicking but people are integrating the fact that there are certain things we need to do, there are certain messages that you need to put out there. And if you need to both receive those messages and send them out, then at least let's do something that's effective.
How do you expect advertising and the way people look at it to change after this year?
It's certainly going to change the way that agencies function. We're having more flexible hours, we work remotely and we come together as a creative team when we need to. We may come at the end of the big mastodon agency with loads of people in a huge office. And that may also affect the quality of the work. I think you're going to see certain trends as well. Even now, if you look at advertising from six or eight months ago, seeing a huge crowd feels weird. That could go on for a while – people being averse to showing life as it was before. And agencies have developed lots of interesting tools for shooting ads remotely that they may keep as well. We've seen many ads where, for example, they gave everybody a mobile phone and got them to film themselves at home and then spliced everything together to make a film. Those kinds of new tools and new ways of working will perhaps have an impact on what advertising looks like after all this.
I also think that the resurgence of print advertising that we've seen will continue because, obviously, in the current circumstances, it's actually quite difficult to mobilize an entire team to go out and start shooting film. That's why we've seen a lot more print advertising and, indeed, animation. But apart from that, it's difficult to say whether all these things will remain within our industry for a long time or whether there'll be a slow, almost imperceptible return to how it was before.
Disclaimer: Nathalie Bontems is a jury member of the Epica Awards 2020 edition.