New Lebanese online marketplace Mawsam aims to connect local producers to a larger audience.
More often than not, and especially for the past year, news from Lebanon have not been good, if not outright bad. The country's economic, social and security turmoil is getting worse by the day, amidst concerns of violence and even civil war. The famed Lebanese resilience is once more put to the test.
Yet, some Lebanese are not giving up. To the contrary, new initiatives keep seeing the light of day, such as Mawsam ("season" in Arabic). This novel sustainable business is an online marketplace launched in March 2020 by four childhood friends to help support local producers of "mouneh" (traditionally processed foods), honey, jams & sweets, cosmetics, crackers, and crafts.
"What makes [these producers] different is the fact that their trade is not yet industrialized and their value chain somehow belongs to the 'slow food' approach," says Managing Partner and CMO Serge Trad, who goes on to explain that the initiative has been on the team's agenda since December 2018. "We have decided that launching it now, amidst the downfall of Lebanese economy, will help some small-scale producers make a living," he explains.
Indeed, Mawsam's objective is to create a liaison between these producers and urban households/businesses, as well as the Lebanese diaspora. "We are scouting for local small-scale producers whose craft isn't yet industrialized and who can't sell outside of their villages, offering them a 100% profit by expanding their delivery areas and range to all of Lebanon," explains Trad. Mawsam gathers goods on consignment – which is why only small-scale producers offering items with a relatively long shelf life can join the platform – and sells them with a delivery service, for a minor charge. "Producers have many options for how they choose to operate with us. They can either discount the prices by 10-15% to cover our delivery services, or give free items per consignment (they give us ten, we sell eight). We are also relying on funding to add free services like branding the producers' items, leading a faster delivery scheme, and partnering up with big aggregators," says Trad.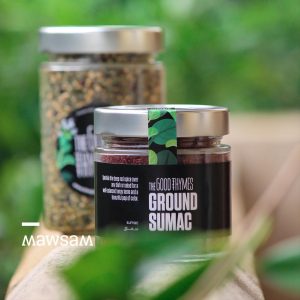 Delivery is ensured by a third-party service, with payment on a cash-on-delivery basis, but a payment gateway should be integrated within the platform soon to ease the shopping process.
Importantly, Trad and his partners also took into consideration the exchange rate issues plaguing Lebanon today, whereby the Lebanese Pound's exchange rate, after having been pegged to the dollar since 1997, is now reaching absurd heights, leading to massive inflation. "We have set our prices in Lebanese Pounds [LBP], and at the rate of 1,500LBP per 1$," says Trad.
So far, more than 20 local producers from across Lebanon have joined the initiative deeply rooted in its team's focus on sustainable development. Alongside Trad, Michel Feghali (Co-Founder and Sales Manager), and Serge Atallah (Managing Partner), Co-Founder Nicholas Gholam is a Rural Development expert.
Today, Mawsam offers around 250 products, but expects to grow its offering to 1,000 items by the end of the year, including fresh products like vegetables and cheese once its warehouse is fully equipped. "By the beginning of next year, we will [also] be working on a B2B model called The Mawsam Collection, a special hand-crafted selection by the same producers we work with, to expand our brand's reach and our partners' sales to cover the GCC by mid-2021, hopefully. In the long term, we are planning to become a distributor of small-scale products and not just aggregators," explains Trad.