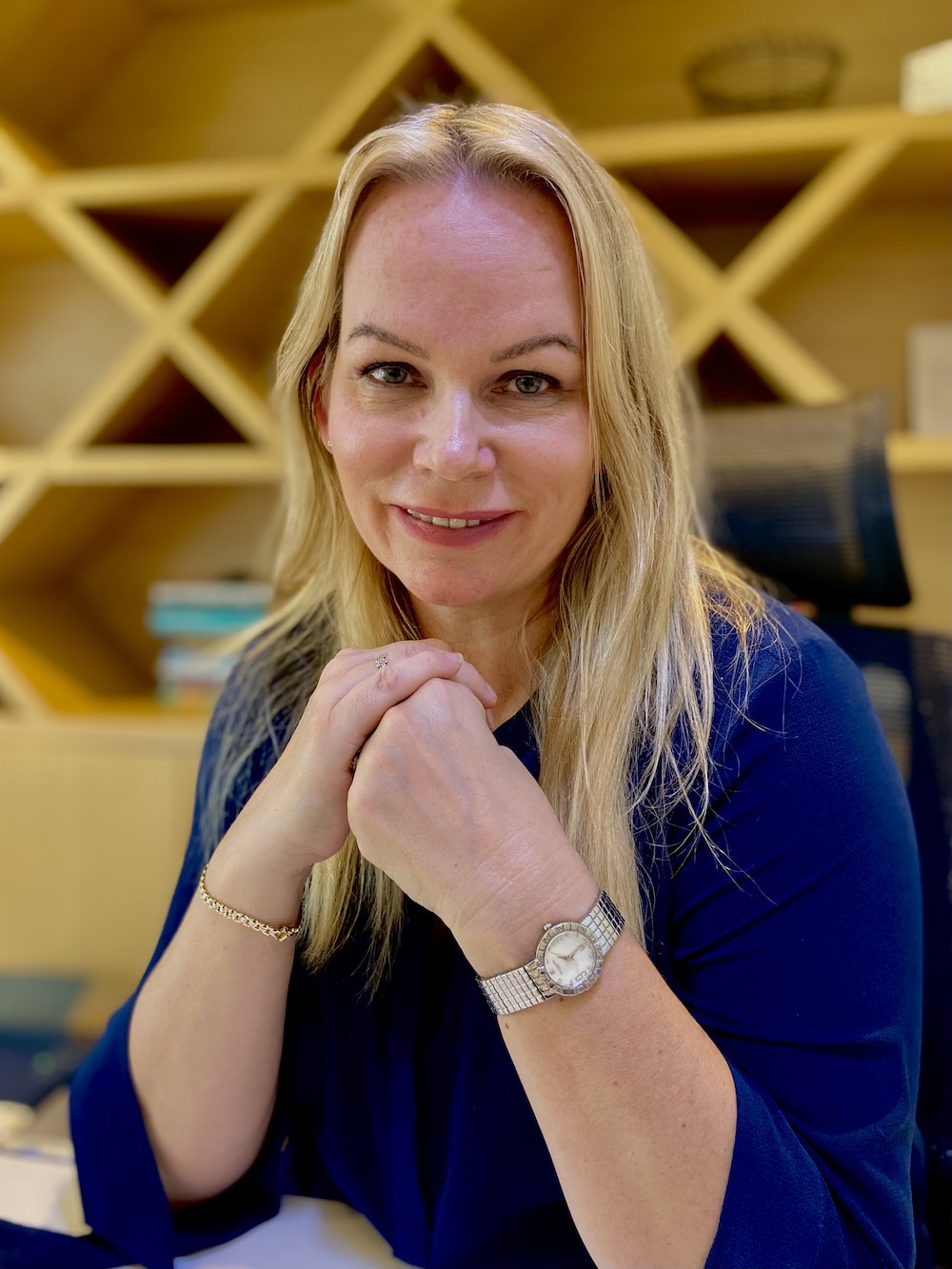 We were having lunch together when Patou received a phone call with the news of Eddie Moutran's tragic passing. Her response was predictable — it was to mobilize and support, with compassion and care. It was the same when the Beirut blast took out the Memac Ogilvy office and damaged the homes of a number of our employees. And it was the same when the pandemic first struck, and people were left stranded, or fell ill, or their family members lost their jobs.
It was always the same because Patou's leadership style was just that — lead with purpose and put people first. As the Chief People Officer, you might think I am in the position to help guide our Chief Executive on how to deal with people, but in fact the opposite was true. The many lessons I have learned under Patou's leadership will serve me and hundreds of others in MENA throughout our careers.

And on International Women's Day, which also marks Patou's last day at Memac Ogilvy, as she steps into a well-deserved promotion as our Global Chief Growth Officer, Growth & Innovation, I wanted to jot some of those lessons down in the hope other women and leaders could learn from them, too.
Patou's appointment as MENA CEO was something of a triumph. Having served 25 years with the agency across three continents, taking on a role previously occupied by males only, in a male-dominated region and industry, was a challenge in every sense of the word. But I will quote our late founder, Mr. Moutran, when asked 'why Patou?' he said, "Because wow, wow, wow." Patou combined incredible heart and passion with insurmountable energy and capability in the integrated and digital marketing space. With her sharp intellect she was surprising in her approach, impactful in her delivery, and inspiring in her tenacity. Those were her first lessons.
The efficient but diligent transformation she orchestrated during her first 24 months was all about creating a modern marketing agency with new approaches to business acquisition, effective and seamless client delivery, and a world-class integrated digital offering. She championed a new People strategy that put people firmly at the heart of the agency and reflected such a diverse region. All this for 11 incredibly different and complex offices in nine countries across the Middle East and North Africa.

This transformed Memac Ogilvy from a traditional advertising agency into a truly creative integrated communications network built to last. That ambitious mission was her second lesson.
This foundation allowed Memac Ogilvy to withstand the COVID-19 pandemic, ensuring the wellbeing and safety of our people, as well as maintaining cultural and financial stability. But it was long before then that Patou ripped down the office walls and implemented an open-door policy that changed the cultural face of our agency, embedding Eddie's family values and giving people a greater sense of acceptance and belonging.
She sat on a table in the middle of the office, with an empty seat beside her and a bowl of candies each and every day, encouraging every employee to approach her on any topic. She was assertive but fair. Fierce, but empathetic. She redefined what leadership meant, in a region where hierarchy is often a stubborn past-time. She galvanized the entire company to elevate its work, developing a sense of ownership and accountability for the success of the agency, wherever you sat. That was her third lesson.
These elements combined have rightly positioned Patou as one of the foremost leaders in the region. And an inspiration for the women that came before her and those that will come after her.
Patou did not need the incredible challenges she faced to prove her worth—having already been named a global partner of Ogilvy. But given the chance to prove it to us, here, in the MENA region, she excelled in a way few others could and achieved this by attracting, assembling and mentoring an expert leadership team to help propel Memac Ogilvy into the new era .
Though the past few weeks have been hard on our agency, saying goodbye to our founder, it is befitting that Patou's final task was to bring our agency together, with the genuine compassion and class she carries so naturally, and remind everyone of what a fantastic company Eddie built, and incredible transformation she oversaw. To remind us that those that challenge the status quo, believe in their vision, listen and learn from their own peers, and focus on surrounding themselves with the very best people can achieve unbelievable things. Those were her final lessons.
Today, she steps into a new role, and will soon be taking herself and wonderful family back to Europe, from once she came. But fortunately for everyone in this agency, we know her door will remain open. As her catchphrase has become, 'Reach out to me, you know I always reply'. And she does.
There is still much to learn from Patou, the vibrant, funky glasses-wearing unique Belgian that stepped into MENA and made it her own. But for now, we can only stop and say thank you.