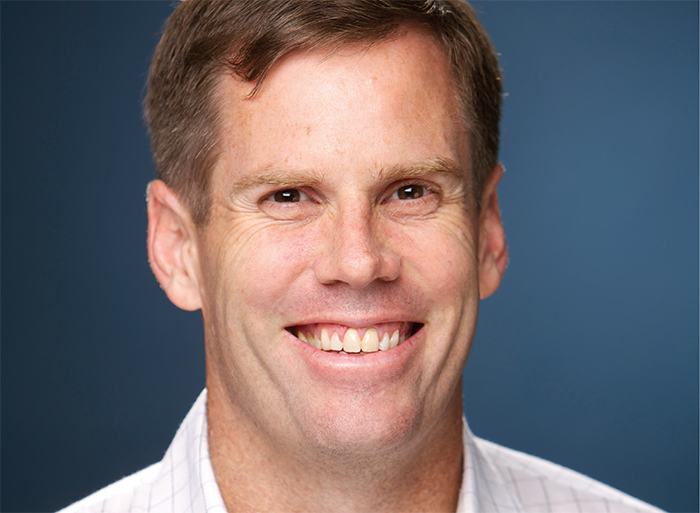 Digital
Facebook's head of marketing science talks measurement
Facebook's 'popularity' declined between 2013 and 2016 by six percentage points, according to a joint study by Northwestern University in Qatar and the Doha Film Institute earlier this year. The research was conducted across the UAE, KSA, Egypt, Lebanon, Qatar and Tunisia. However, Ipsos finds Facebook's 'reach' has been stable for the past two to three years across desktop users in the MENA region.
Brad Smallwood, head of marketing science, Facebook, points out that although younger audiences are focused on platforms such as Snapchat and Instagram, they still use Facebook a lot – just differently. The new, upcoming platforms "didn't take people away from Facebook; [users] just started to do more social things because it's a new way of actually communicating, as opposed to a replacement way of communicating," says Smallwood.
On auditing
Smallwood explains that Facebook already relies on third parties such as Nielsen and Kantar among others, except when it comes to high-level stats, but auditing is a specific ask the tech giant has heard as recently as October this year. "We have taken an approach to distribute the information that third-party measurement companies will use in their systems, instead of taking all of that information and saying it ourselves. We have worked with Nielsen and ComScore and the like for many years now, where we have been helping build the digital measurement system so people can have comparative numbers [about] how people are using the platform [and] also how valuable the marketing message is," he says.
In the past year, Facebook says it has been feeding the impression data into viewability vendors, including Moat and Integral Sciences. As a first step of sorts, it has started sharing all data related to viewability with MRC-accredited viewability vendors, but agencies and clients are now asking for third-party auditors to not just look at the numbers, but also explain how Facebook calculates them. Smallwood says this is something "we are looking into" by working with organizations such as the Association of National Advertisers (ANA).
On viewability
There are different viewability standards across platforms, which can, at times, be confusing for clients. But they do make sense.
"Our view is that, on different platforms, it takes a different amount of time to create cognition or what's called 'opportunity to see' in someone's brain and figuring out what that standard should be," says Smallwood, who is also on the board of 3MS (Making Measurement Make Sense), an initiative by the American Association of Advertising Agencies (4A's), ANA and the Interactive Advertising Bureau (IAB).
Echoing the board, Smallwood defines viewability as having the following key factors:
Is it a person or a bot? Obviously, if is not a person, it should not count as an impression.
Did it pass into the viewable area?
And the last factor, which is where the contention is: did it need some sort of threshold – to actually be present for enough time or for a certain part of the ad to have played – in order to qualify for viewability?
Although this last factor differs from platform to platform, Smallwood says: "We do provide that information into Moat and let people [evaluate using] whatever measure they want."
On the importance of measurement
"This market is very important for us and we are focusing on getting people to think about measurement more," says Smallwood.
What that really means is a fundamental shift from looking at campaigns to measure what worked rather than looking at what didn't and learning from it. "Measurement is how they [agencies and clients] can actually learn and get better at marketing; the more granular their measurement, the better their next campaign will be," he says.
Moreover, with consumers becoming more mobile-first – an area no one has really cracked, according to Smallwood – advertisers everywhere, but especially in this part of the world, need to stop looking at measurement as an "after thing" as opposed to a "guiding thing".
"The goal is not the ROI, but the learning you get from that ROI," he says. And while there has been an increasing awareness among agencies and even clients, "there has to be collaboration as opposed to everybody just trying to measure to prove value."