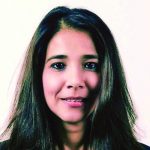 By TJ Lightwala, head of Future Adaptive Specialist Team (FAST) and Performance, Mindshare MENA
Telco data provides user level, location data married with contextual or interest data. Hence, it is now highly possible to target a GITEX participant, at a certain location, at the time the event is taking place with the desired ad of Samsung Note 8, if he holds an iPhone 6, and then retarget the participant when he or she is engaged in other activities or at home. The signals of location, the actual user, and ability to collate with his/her interests are now a real thing – no longer a pipe dream. Thus, this intelligent unlocking customer data and network data monetization help in profile matching that is both safe and privacy compliant to the user, agency and telco partner.
The benefits of brands to engage in telco data testing:
Business today can count on up to date customer profiles, (provided it's updated by the telco provider), to deliver relevant messaging via SMS, or supercharged with Programmatic.
Customer data always remains in the network; hence it's a 100 percent privacy complaint and zero violation on the data protection legislation front. All data is hashed and marketers and integrated performance specialists have access to richer profiles to segment using mobile as a key channel.
The brand metrics and performance can lead to an average of 14X-18X increased performance then standalone large walled garden channel benchmarks. The video completion rates as high as 5X-7X better than market average that you would typically see in common video platform.
Dynamically adjust and target campaigns based deterministic real-time user data, enabling brands to engage their audiences in a relevant and continuous manner.
Combination of Operator Data (such as demographics, real-time location, roaming, kinds of handset, operator system), opt-in data (such as age, gender, language, family size, family status as managed by telco provider), behavioral data (most common, in the programmatic world, affinity, preferences, browsing patterns), are merged to devise an audience communications strategy.
Data usage can be made free for high impact interstitials or video link off from SMS or programmatic messaging essentially saving the data cost to the user to whom the communication is served. This is not replicable in other walled garden mechanisms, obviously.
Why would the telco providers like of Etisalat or Du in our region be willing to do this?
In addition to standard revenue streams, telcos also want to diversify their portfolio by monetizing their network data and subscriber base in a safe way.
It helps in mining and segmentation of their user base, in marketing buckets previously not thought of, to increase retention, with offers, and programs that surpass the guardrails of telco offerings.
The ability of telco providers to embed their hashed user data, hence an alphanumeric code ABC123 as a signal to create more look-alikes in the data management platforms (essentially adding to their base via marketing). It is evident from the onset of the acquisitions within last year & current, that value of cross-pollination of telco data and marketing segmentation is only at its nascency but also a highly desired partnership.
Increased source of data revenue during depressed economic times! But of course.
I am certain, we will be hearing news around Etisalat and Du imminently – one if not both. It will be great to see an embarkation of this in the MENA as well, as we look to converge the telco monetization space with deeper segmentation outcomes.