TURN8.co, an early stage seed accelerator founded by DP World, has selected 10 new startups from around the world for investment as part of round three of its program. The startups are currently in residence at The Cribb in Dubai, where they are receiving business mentorship and training as well as $30,000 per company in services and seed capital.
TURN8 has three phases in each round:
Scouting phase: TURN8 looks for local and international startups and entrepreneurs. It also sets up pitch events where startups and entrepreneurs can pitch their ideas or submit it through an online platform.
Accelerator phase: The best ideas selected in the scouting phase are refined in this phase. Idea owners from other countries come to Dubai for the accelerator program, which has three stages – design, prototype and launch.
Post Accelerator phase: Successful ideas are developed into minimum viable products and business plans which can be presented to potential investors.
Here's a brief look at each of the start-ups participating in the third round.
Plex
Plex can be best described as an event based social network. It is a mobile app that shows users the events going on around them and if any of their contacts – from their phone contact list as well as other platforms like LinkedIn – are attending it. It also allows users to filter event attendees by profession in order to enable better networking. The app's Live Mode enables audience members to ask speakers questions, or rate the questions of others, in real time.
Kashmi
Targeted at youth with disposable income, this mobile and web app makes it easier to borrow and lend money amongst friends. The sign up page asks users to link their credit or debit card after which they can select a certain amount as a balance and top up whenever needed – similar to using prepaid recharge services on a mobile phone. An added feature is the newsfeed which allows users to add friends and share updates and pictures, though this feature is not linked with any other apps such as Facebook or Twitter.
InGlove
With the advancements in technology, the popularity of virtual reality is growing as companies aim to provide customers with more realistic and immersive experiences. That's the premise of InGlove; an interactive glove that allows gamers to feel the objects used in a video game. The material used to make the glove changes its stiffness when electricity is applied, while orientation and position sensors track the user's hand movements. The gloves can be connected to a computer or a gaming console through a wire for now, but its founders are looking at wireless options in the future. It also pairs with virtual reality devices like the Oculus Rift to provide a more immersive experience.
NiteKite
 This mobile app is something of a crossover between Tinder and Triposo. Once users sign up, the  app shows them the hot spots around the city. After entering a venue, the app displays  other users  present at the same venue allowing them to connect with each other virtually – and if they like,  literally too.
s-Mart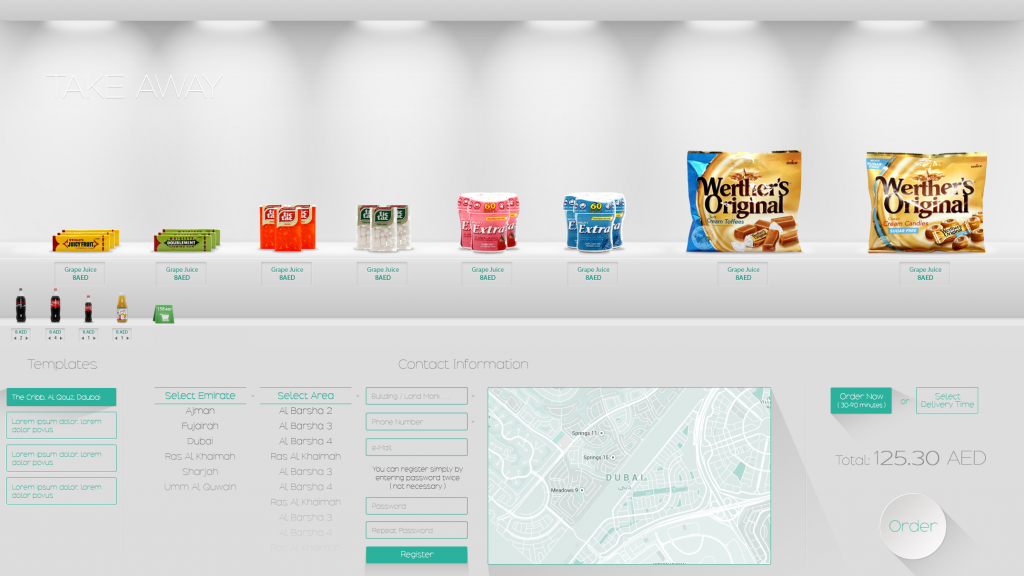 s-Mart is a virtual supermarket with a 60-inch touchscreen display occupying one square meter on the floor and 2.5 square meters on the wall.  The idea came from the fact that owning and maintaining a retail space comes at a premium. s-Mart allows users to view products in actual size from a 360 degree perspective and even does a price comparison between supermarkets for the selected product. After a customer places an order, the details are sent to the selected supermarket that then takes care of delivery. Users do not need to register as they can simply enter their delivery details. However, if users do choose to register, it's a simple one-time process after which s-Mart uses QR codes and face recognition technology to authorize customers and offer personalized promotions.
Vidium
It's a mobile app that has a different take on video calling. It's pretty much based on Whatsapp's video sharing feature but it is a bit more intuitive.  An added feature is that it enables the sender to see the recipient's reaction to their message to make the experience more personable and real. Obviously, the app also allows the recipients to record and send their own message in response. Currently developed for iOS, Vidium will be available for Android soon.
LoadME
LoadMe is a website which is like Uber for truck drivers. Based on a B2B model, it connects transporters – truck drivers – with shippers. At the moment, 50 percent of trucks return empty after delivering a load creating a huge opportunity. Simply by reducing 10 percent of this wastage, LoadMe claims that it can reduce six million CO2 emissions in the GCC.
Fhab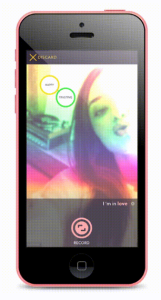 Based on research by Robert Plutchik and the fact that digital enables communication but not emotions, Fhab has come up with an app to detect and record emotions. The app asks users to record a video and automatically suggests emotions in the form of tags. The tags are kept public but the video can be kept private and shared upon request.
Junkbot
Junkbot is a DIY hardware kit targeted at students to enables them build robots using junk or everyday materials like water bottle, cardboards, coffee cups etc.
There are two types of robots that can be built: the pre-programmed one that can be controlled with any infrared remote and is targeted at six to ten year olds and the programmable one which is for ages ten and above. The latter also connects to a cloud platform – which will eventually serve as a networking platform and app store of sorts – where users can code, share and download different programs to their junkbot.
iMote
iMote is a customizable remote that creates hand movement shortcuts to your favorite actions on your smartphone. It uses a three-axis movement – such as right, left, up, down and circular movements – to allow you to wave the remote like a wand while sending real life commands to your mobile phone. It also includes a phone locator when you have misplaced your phone and an audio reminder not to leave your phone behind.
Scribill
Scribill enables users in the Middle East to gain insight into their spending habits, track expenses and save money with actionable money saving suggestions. The dashboard provides an overview of all the information. The data visualization and analytics features presents the information entered in easy and user-friendly formats. The mobile app has an email integration feature that allows easy integration with regional banks and financial institutions.