Based on social insights tool, Social Bakers, we compile our monthly roundup of the hottest brands on social media in the month that has gone by.
In December 2014, the e-commerce industry led the roost with the beauty industry coming in at fifth spot. Unsurprisingly, e-commerce in the MENA has been growing at a rapid rather with 45 percent using e-commerce as the UAE, KSA, Egypt and Kuwait drive its growth in the region.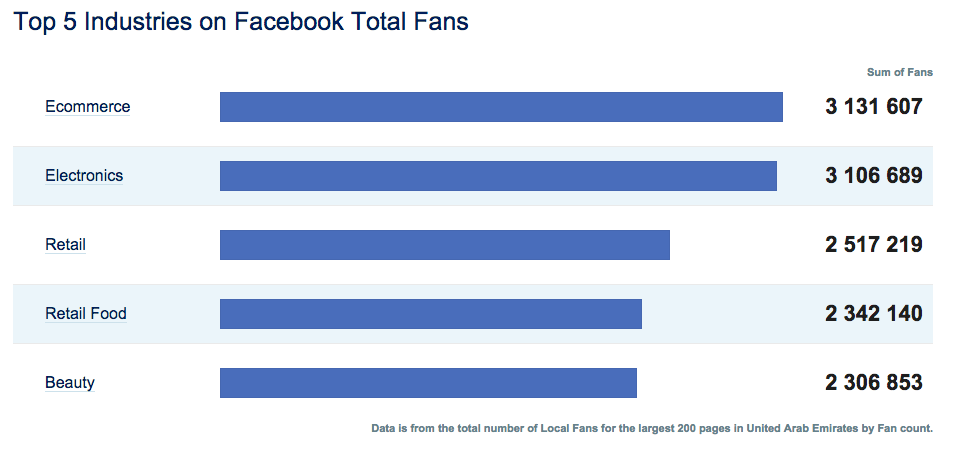 The Top 5 Facebook brands
E-commerce retailer Souq.com leads first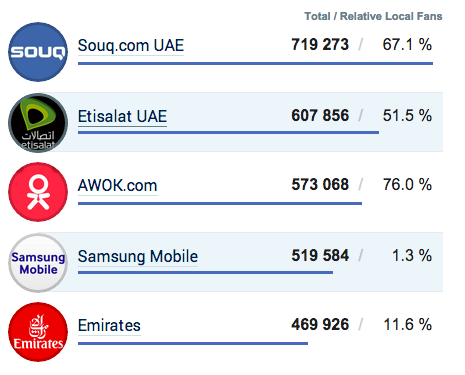 Top 5 Brands on Facebook based on Post Engagement Rate

Top Socially Devoted Brands on Facebook
Just one brand – Etihad Airways – made it to the list with an impressive response time of 10 minutes and a response rate of 97 percent.

Top Facebook Posts
After drawing in fifth amongst the top Facebook brands, Emirates managed to make it up with three of its taking over the list.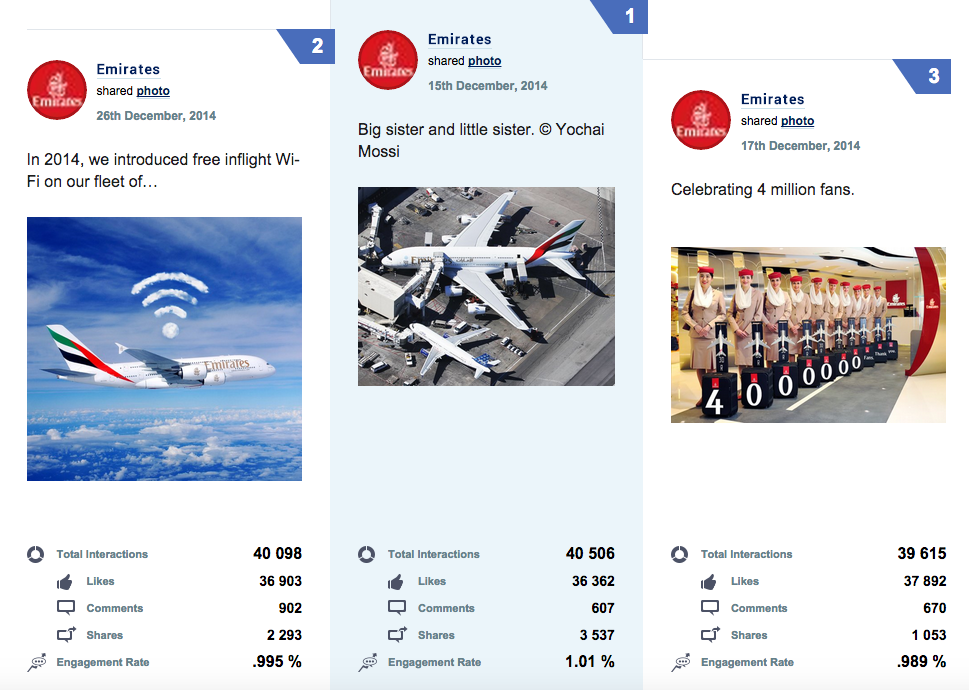 On Twitter
Twitter, in the meanwhile, saw the following brands in its Top 5 Twitter Brands by Number of Followers (left) and Top 5 Twitter Brands by Number of Interactions (right).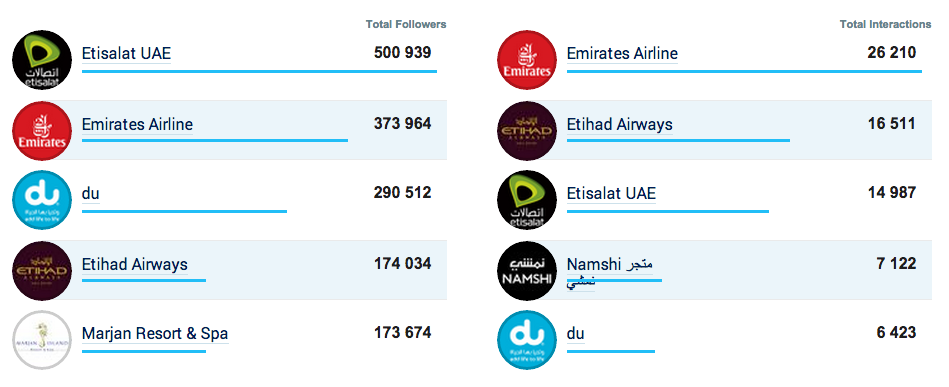 On YouTube
And on YouTube, the following brands made the cut to the Top 5 YouTube Brands by Uploaded Video Views (left) and Top 5 YouTube Brands by Subscribers (right).