By Rich Rust, Co-founder Brave & Heart, Digital Management Consultancy & Automotive specialists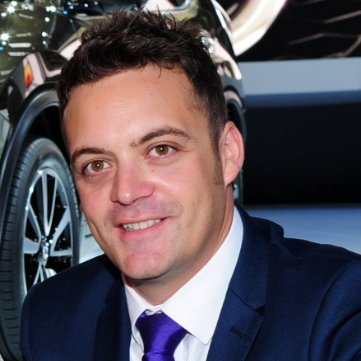 For the automotive industry, the idea of a quiet summer is a distant dream as they gear up for what is set to be a long few months of planning ahead of this year's motor show season, which kicks off with the regions' flagship event, the Dubai Motor Show, in November. For those brands' looking to stand out from the crowd and aiming to win a share of attention (and wallet) from participants, live digital experiences at the show have perhaps never been so important. This was brought into even sharper focus as according to an article by Automotive News late last year, OEMs are collectively claiming that "the validity of the motor show, in a digital world, was waning".
Motor shows, for all the glamour, hype and scale, can lack an authentic connection with customers, so it's easy to understand the changing tides of OEM management. These events are great PR set pieces for manufacturers to make announcements, launch new products and showcase model ranges but they are also enormously costly, require intensive preparation from cross-functional teams and can be hard to measure in terms of return on investment. Some brands are starting to forgo attending shows to invest elsewhere.
Many brands have played with digital at these, with some groundbreaking activations. Most though lack focus and very few truly put the customer at the heart of the experience. But the signs are promising – brands want to engage in a digital world at physical events more and more. The net benefit could result in a leaner and more agile approach to motor show preparation but with more tangible digital experiences leading the charge for participants attention.
Leveraging flagship events
The Dubai motor show, which takes place every two years, is a tier 1 event in the industry with visitor numbers expected to be around 108,000. Organisers even suggest that up to 56% of those attending intend to purchase a new vehicle within the next three months.
The most compelling digital activations tend to be those which drive genuine engagement with participants at the show and have a precision focus on the customer experience, rather than those which are simply used as PR for external audience.
It becomes even trickier when the technology infrastructure is always stretched and so many competitor brands are competing for a limited attention. How do you gain genuine cut through?
Brave & Heart's 7 Rules for Motor Show activations
A core vision is mission critical
Our last major motor show project was to create a "physical-digital" experience, where attendees could benefit from a stand out digital activation, whilst physically enjoying and experiencing the car.
This manifested itself eventually, as a Shorty award-winning movie trailer experience, where participants were able to star in their very own movie trailer. The project involved 3D rendering, developing software to deliver social assets to participants and building a physical movie studio.
Find your vision, aligned with company and brand values and KPI's, and stick to it is the golden rule.
Central questions remain, when deciding to go ahead: How do you measure engagement? How can you stand out amongst the crowd? How can you capture leads and reward loyal existing customers? How can you be the most talked about brand before, during and after the show?
Start with a prototype, then iterate, iterate, iterate
Teams and agencies will come up with wonderful ideas, though not always feasible. Creating Minimum Viable Products (MVP's) as prototypes allow you to quickly understand feasibility for a limited financial investment. The movie trailer experience started as a hybrid VR prototype, which would have been wonderful, but we quickly learned with a limited prototype that it would have taken up to two years vs. the three months we had to deliver ahead of the show.
Experience is EVERYTHING – keep it super simple
The point here is to put the customer at the heart of the experience.
Design a unique experience that is SIMPLE to participate in and rewards those involved. Creating a VR activation that takes one person ten minutes to experience will soon result in an angry queue. Equally, asking for people to log into social channels at a motor show will lead to many people abandoning your efforts before they even start.
We've experienced and implemented many different activations – from "check in" wrist bands to activations where you could design your own car or appear on the front cover of a magazine through to, as mentioned, a full-blown movie trailer experience.
The biggest learning, and our advice, is that the simpler the activation the more engaged those participating are.
Create an experience for those attending but prepare to amplify it yourself
If you build a genuinely compelling experience which people will want to share then your job is almost complete. But show participants are busy, moving from one stand to the next, one activation to the next. Be ready to activate your own channels to tell their story and share their experience, giving access and excitement for people not attending in person.
Nothing can substitute giving those attending content to share and reasons to want to share it.
Have a RED team on hand to break the idea (before the show)
It's very easy, when in the thick of an exciting, high pressure project, to avoid asking and testing the obvious questions or scenarios. Have a "red" team ready to go – a team of people who are not in any way involved with the activation, ask them to break it. It's scary at first, but may be the single best way of delivering a successful activation. This becomes especially critical if you have developed any bespoke technology for the show.
Optimise through the event
Nerves will always run high at the beginning of the event, especially on press day, but these shows are marathons, not sprints. Take the time to optimise the activation through the event. If people are queuing to participate, look at ways to speed up the experience. If technology isn't working, let people know, always think about the customer experience.
Measure, measure, measure
The required investment for a successful motor show digital experience can be eye watering. Our advice is set and agree very clear performance goals ahead of the show to avoid difficult management conversations further down the line. If KPIs expectations are not aligned, it can lead to a rapid end to future projects.
These 7 steps apply to any major scale live-events, not just Auto shows. Good luck!