According to a recent study by TBWA\RAAD, 76% of CEOs in the region have taken to social media, to communicate and reassure their employees and stakeholders during the current crisis. But despite the surge in activity, the average business leader posts less than twice per month on social media. This poor frequency in communication will not help in building strong engagement with stakeholders online. In response, TBWA\RAAD introduces LiveBosses, a proprietary service that was initially launched in France and is tailored to help company leaders communicate effectively on social networks.
Communicate spoke with Nicolas Bordas, Vice President International of TBWA\Worldwide and creator of the LiveBosses program (right), and Dan Leach, General Manager for Eleven PR at TBWA\RAAD (left), who will be leading the program in the region.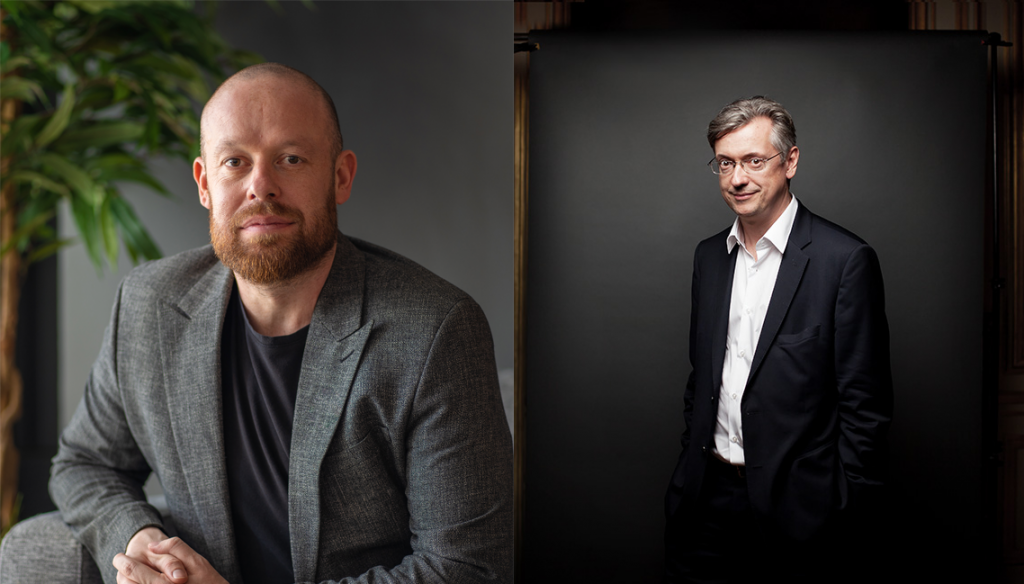 How did the idea for LiveBosses come about?
Nicolas Bordas:  Today, people google or search for a leader's name on LinkedIn even before meeting them, and can form opinions prior to any interaction. However, it's important to note that Google is not responsible for a person's online presence; they are. Therefore, the idea for LiveBosses was born from an understanding of the dire need for personal branding for leaders.
It was initially introduced as Tweet Bosses, with a focus on Twitter. However, changes in the algorithm, a rapidly rising user base for LinkedIn, as well as an understanding of the need for a holistic social media presence, led to its rebranding as LiveBosses. Today, LiveBosses is a 'social media for leadership' program, that aims to amplify the top voices of the company, regardless of the platform – LinkedIn, Twitter or even Instagram.
What was the initial reaction from the market when it was introduced?
NB:  The initial reaction was positive in France, where it was first introduced, with LiveBosses being successfully adopted by leaders of several major companies in the French market. Post this initial interest from the pioneers, with the example they set and with the clear need for social media to communicate during the Covid-19 crisis, it has become clear that this service is a necessity rather than a 'nice to have.'
What challenges did you face when you first introduced the program?
NB:  The two major challenges while introducing the program to the market were:
The reluctance of some leaders to be on social media due to their unfamiliarity with the platforms. This is compounded by certain politicians, whose use of social media has led to a negative perception of its role in communications. However, despite this perception, most social media platforms and in particular LinkedIn (given its space as a professional community) remain undeniably safe spaces to communicate.
[Many people were of the notion] that [CEOs] being on social media is a waste of time. This aspect clearly indicates why it was important to set up an approach that is streamlined, in order to organize the time spent on social media and ensure that it is productive.
Why introduce the program in the MENA region?
Dan Leach: The Middle East, arguably more than any other region, looks to senior leadership to provide guidance and direction. That, coupled with the region's blanket adoption of Twitter and LinkedIn, particularly means it is an ideal place to introduce the LiveBosses service. We know that there is a desire from business leaders here to create a stronger connection with their employees and their customers, and LiveBosses provides the training and support to help strengthen their online presence.
What are CEOs in the region not getting right on social media?
DL:  I believe CEOs recognize the power that social media can have on reaching employees and customers. However, most aren't utilizing social platforms as effectively as they could. Crafting their personal voice and communicating more regularly would allow them to reach more people, more effectively.
What kind of training will CEOs in the region go through, during the program?
DL: LiveBosses provides CEOs with a scorecard based on their current social activity and from that, we help them develop their online voice, identify areas where they can contribute to the online conversation, and demonstrate how social platforms can be used more effectively.