"It's important for advertisers right now to be [aware and] connect with what's happening on the platform," says Carla El Maalouli, Head of Business Marketing at Twitter MENA. Communicate caught up with Maalouli to learn what the social media platform has been up to during this pandemic, and the new formats they've introduced, to communicate with marketers in the region.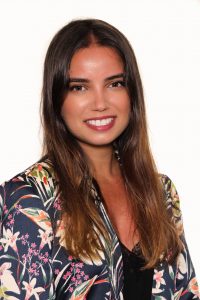 How is Twitter communicating with the marketing industry during this period?
We have devised some new and innovative formats, to help marketers use the platform, to communicate with their audience during these difficult times. The first solution we launched is the Couch Conference – a 20-minute live broadcast, where a panel of speakers from Twitter, share the latest insights and best practices on the platform. Just as the name suggests, the conference is presented in a fresh and casual fashion, as the speakers look at how brands and consumers are responding on Twitter during these unprecedented times.
The second solution we introduced is the thought leadership video series. The series features a line-up of top regional profiles who share their thoughts, experience, advice, and success within the context of COVID-19. Each episode will feature one leader, who'll speak on a topic of his/her choice. The topics we're going to be discussing on the platform, will be centered around relevant themes such as – brand goals, strategy, productivity, changes in consumer behavior, work from home, communication, motivation, productivity, effects of the pandemic on Ramadan, etc.
As for providing the industry with enhanced online experiences during this period, we've re-launched Twitter Flight School, which is an e-learning program that is available to advertisers globally. The program teaches brands and agencies, everything there is to know about advertising on Twitter. With the help of bite-sized courses in the program, advertisers can learn how to cultivate the right audience, supercharge their campaigns, and understand the metrics [of measurement and success on Twitter.]
What was the goal behind launching these initiatives?
Almost everyone in the region right now is working from home, so we wanted [to find a way] to stay close to our partners and audience during this crucial period. Since we are unable to have one on one meetings anymore, we were trying to figure out new ways, to be closer to our partners and continue our on-going collaborations with them on the platform.
Could you share some of the key insights you've learned on the couch conference series?
The first conference focused on informing the audience about the changes happening in the industry landscape today. Twitter is known for its power to create conversations. So naturally, our first session showcased some of the conversations our audience is having on the platform, both regionally as well as globally. The topics of conversation were mainly around; working and exercising at home, homeschooling, tribute to health care workers, etc. The insights showed us that there is still more to Twitter than just conversations around Covid-19. People are actually tweeting more about entertainment, politics, sports, and lifestyle. The conversations around entertainment is significantly higher, which reflects the increase in the consumption of entertainment related content, both on as well as off the platform.
When people are seeking accurate information about Covid-19 on Twitter, we noticed that verified people are 2.4 times more likely to participate in these conversations, compared to non-verified people. The primary method of communication on the platform is through retweeting. In-fact, 75% of Covid-19 tweets are retweets.
Our most recent conference was centered around Ramadan. The conference explored audience behavior on the platform during the holy month and how brands are currently approaching the 'new normal' [we're experiencing right now.]
In the months leading up to Ramadan, there were about 17 million tweets about the holy month around the globe, which is a 70% increase from the previous year's Ramadan statistics. Saudi Arabia was the top country, tweeting about Ramadan both globally as well as in the MENA region, during the first week.
With regards to user activity on the platform, during the first week of the holy month, we noticed that people who tweeted in Arabic were [mainly] active on Friday, globally as well as in the region. The peak hour of their activity in KSA was around midnight local time while in the UAE and Egypt, these users were active around 4 AM and 3 AM local time.
We've also begun broadcasting a series of live shows on the platform, tackling different content genres such as sports, entertainment, news, etc. These shows are produced in Arabic and are available for brands to advertise through pre-roll ads, pushed through promoted tweets.

What was the idea behind the thought leadership series?
Twitter is a platform that helps businesses connect with influential audiences [from around the world.] Therefore, it's an ideal platform for conversations about industries. Based on our research, we've learned that audiences on Twitter are influential as well as receptive. They are considered to be influential because they are leaders. According to research data, 75% of Twitter users in MENA influence the purchases of their friends and family. These users are also considered to be receptive, because they spend 57% more time viewing adverts on Twitter, compared to other social media platforms.
In times of crisis, people look to leaders for guidance, reassurance, and affirmations. Based on the insights from our global Twitter survey which was conducted late last year- we learned that 92% of respondents expect company CEO's/senior leaders to share their vision & goals of the company while 90% of respondents expect CEO's/senior leaders to ask and answer questions about their company and industry. 89% of the respondents expect to see the CEO's/senior leaders share their point of view of the company. These findings reflect the fact that people are looking for thought subject matter expertise of leaders during this critical time.
Why is it important for Twitter to adopt such a role right now?
It's important for advertisers right now to be [aware and] connect with what's happening on the platform, and launch their campaigns accordingly.
What are some of the best practices you recommend brands to follow on the platform right now?
Brands need to keep in mind the needs of the consumer [above everything else.] Consumers right now are looking for reliable and accurate information that pertains to their brand. They should be communicating messages of positivity, empathy, distraction, and levity but keeping in mind, not to make light of the situation we're currently facing.