Research
Which advertising channel is the most trusted in the UAE?
A YouGov study of more than 1,000 residents, commissioned by MEPRA, looks at advertising as a source of information.
According to the report, for advertising, the most trusted formats are: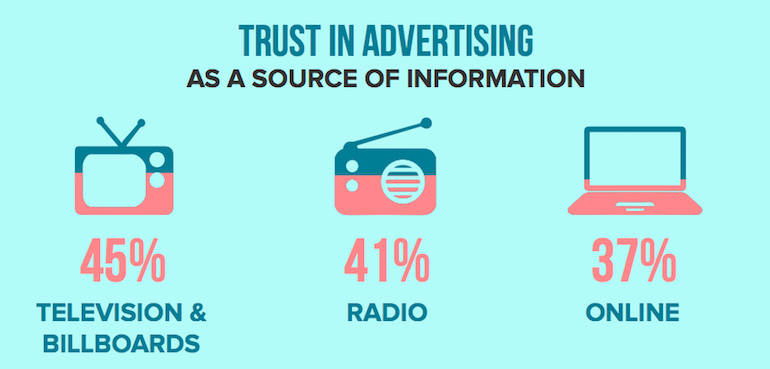 TV and billboards, both at 45%
Radio 41%
Online 37%
When it comes to online, brand websites scored higher than both media and advertising for trustworthiness; 53% of respondents said they trust corporate websites.
Conversely, almost two-thirds of people (63%) have more trust in what a third party says about a good or a service than what a brand says about its own goods and services.
As MEPRA board member Alex Malouf explains, this means that users find a brand website more credible when they're looking for specific information – such as product specifications – about a product or service. However, for reviews, they trust a third party more than a brand.
On social media,
Facebook is by far the most useful source of information for goods and services, with 52% of respondents using the site to know more about brands. The study, which counts WhatsApp and LinkedIn as social media platforms found that WhatsApp was second, at 17%, and LinkedIn was third, with 10%.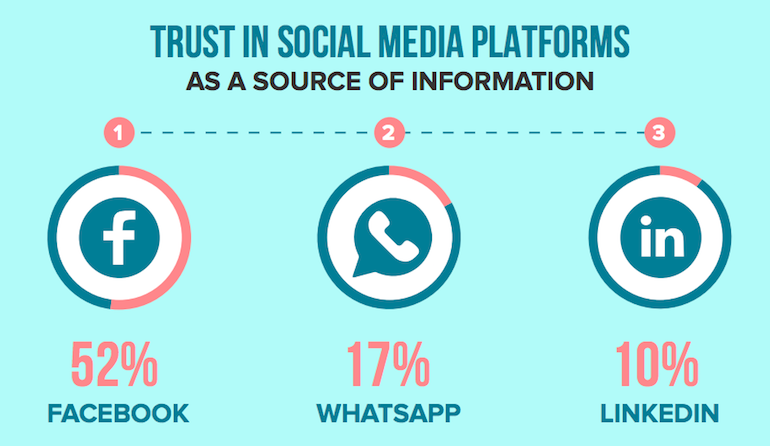 However, more than half of respondents (57%) said they trust advertising less today than they did five years ago.
Ray Eglington, Chairman of MEPRA, says in a statement: "Over the past decade, paid advocacy such as advertising and the use of social media influencers has grown exponentially. But what is clear from this survey is that earning the voluntary endorsement of millions of ordinary people remains the key to brand success. That is what public relations is all about."