The emerge programme has been created to provide a platform for the globe's hottest ad tech start-up companies to showcase their products and services to the world's most senior and biggest spending figures in the international advertising sector.
This year's programme was powered by Adline Media with a jury of five experts: Abdulrahman Abdi, senior manager, The Cribb; Christine Grové, senior reporter, Inc. Arabia; Daniel Dos Reis, senior portfolio manager, Dubai Silicon Oasis Authority; Deepak Padmanabhan, President, Tie Dubai, CEO of Emirates International Telecommunications Llc (Eit); and Tarek Amin, CEO, Digital, Adline Media Network.
We spoke to Amin Harb of indaHash, the winner of Judges' Choice Award for 2017; and Derek Robson of United Brands, the winner of the People's Choice Award for 2017.
Amin Harb, partnership director, indaHash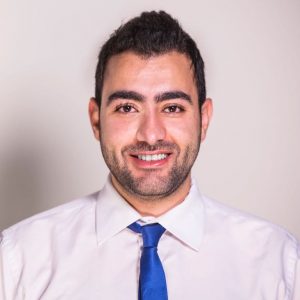 How would you explain what your startup does to a five-year-old?
Do you have a favorite toy you would like the whole world to see and play with? I can help you ask thousands of chosen people from all over the globe to take a photo (video or snap) of it, show it to millions of their virtual friends, and ask them to play with you! Later, you can use those photos however you want! Show it to your other friends or even create a huge album with real people playing with your favorite toy. In other words, we let hundreds of thousands of people around the world earn money on their passions by posting for brands they love on social media. It is automated influencer marketing at a huge scale.
What do you think gave you the edge in winning this award?
Our global scale: 50 markets, 250,000 registered influencers and a combined global reach of over half a billion followers.
Simplicity: a campaign up and performing in just a few steps across multiple markets short time.
Proof of effectiveness: To date, we have run over 800 campaigns for most Fortune 500 brands; generating +20 million interactions on branded content with engagement rates between four and 12 percent.
What have your biggest challenges been?
As we now operate in more than 50 markets around the world, the biggest challenges for us are: quick scaling, adapting to local markets and constant and flexible adjusting to each market needs.
Where do you see your startup and yourself in five years?
As we have been on the market for just 18 months, five years is so distant that an analytical prognosis seems absurd as we adapt and change all the time. However, based on what we've already achieved and our growth dynamics, I can freely say that our mission of being the first choice solution for automated influencer marketing for biggest brands and best mobile app for influencers globally is completely within our reach.
Derek Robson, director of operations, United Brands MEA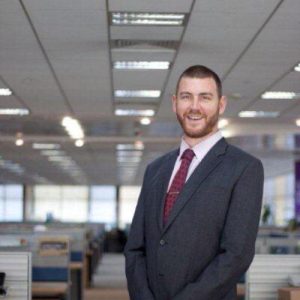 How would you explain what your startup does to a five-year-old?
Our company creates wonderful, interactive touch-screen kiosks; they're effectively like a giant tablet or smartphone. They can be used for notice board displays, interactive building directories, and even games. The kiosks also host many different types of advertising content such as direct sponsored video, programmatic content, and interactive advertising campaigns.
We provide the kiosks free of charge to buildings to put in their reception areas and lift lobbies, creating a relationship in which all parties see a great benefit.
The buildings get a no-cost communication tool for their tenants and visitors while the advertisers get display access to thousands of visitors per week, and UB Media gets to deploy a network of hundreds of kiosks around the city (and potentially thousands around the world!)
What do you think gave you the edge in winning this award?
We have an excellent team of advisors and mentors including senior people from the media industry. They gave us amazing feedback and advice on our business model, our presentation, and our pitch.
Practicing our presentation to them gave us the confidence to pitch our business to the panel of esteemed (and slightly intimidating!) judges, and definitely gave us the edge in terms of being prepared to answer the tough questions after our moment on stage.
What have your biggest challenges been?
The biggest challenges to-date have been in coordinating and unifying the technology that backs up the solution – we're working with several leading-edge adtech solutions that make our kiosks such an attractive proposition. That hard work is now complete and we have a finished product that is ready to launch.
Our toughest challenge ahead will be the deployment of our first network, which will either be 100 kiosks locally in Dubai, or 200+ kiosks in the UK.
Where do you see your startup and yourself in five years?
Our roadmap is to take the success we've seen in our POC tests and scale up. We are seeing lots of positive interest from investors, and we're now faced with a great problem i.e. choosing the right investor(s) to help us move into our first major phase of expansion.
In five years' time, I'd like to see us with several networks of kiosks deployed around the world. The solution is 100 percent cloud-based and controlled, meaning we can operate anywhere there is power and WiFi and we can control it all from our home base of operations here in Dubai. We're targeting 3,000 kiosks deployed by 2018, and would like to see that number grow to 8,000-10,000 by our fifth year of operation.