Levant
A New Leading Program "Women on Boards" Launched in MENA
 The International Finance Corporation (IFC) launched for the first time in Lebanon and the MENA region an exemplary program for women on corporate boards entitled "Women on Boards- WOB".  In line with the efforts to advocate for gender diversity and empower women, the program comes in to develop their skills so they can become board members and play a vital role in companies' growth.  The program was launched in collaboration with Tamayyaz-EIGL division and the Lebanese League for Women in Business (LLWB).
The program aims at training and empowering women to occupy leadership positions in companies and their boards of directors, and become efficient contributors in the decision-making process while playing a pioneer role in the business sector.
The "Women on Board – WOB" program kicked off with a series of workshops, with the participation of international trainers and experts specialized in women empowerment and leadership. Targeting twenty prominent female figures in leading positions, the workshops revolved around the differences in the brain function between men and women as well as prevailing stereotypes, the distinctive traits of women as essential board members, and the importance of abolishing the obstacles that impede the access of women to leadership positions.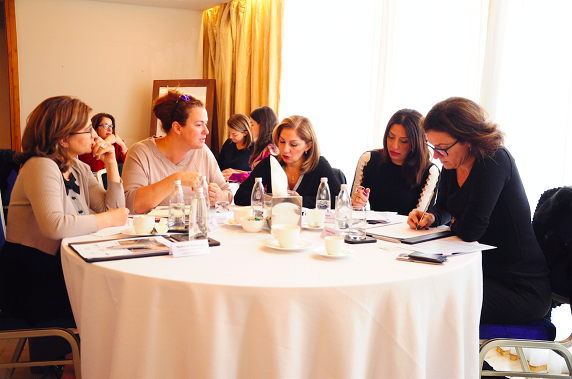 The four-day workshop resumed with a training facilitated by the Senior Country Officer at the IFC in Lebanon, Mr. Saad Sabrah, during which participants exchanged experiences and expertise with IFC's consultants, Mrs. Brenda Bowman and Loty Salazar. Throughout the workshop, a presentation by IFC's Corporate Governance Officer, Mr. Yehia El Husseiny, highlighted the results of a study in Jordan proving that companies with women-filled key positions scored double revenue on property rights and three times more on assets than companies run by men.
Featuring the special attendance of the Minister of Women Affairs, Mr. Jean Oghassabian, the workshop was crowned by a round table conducted by Deputy General Manager and Head of Risk Management and Strategy at the Credit Libanais, Mrs. Nada Rizkallah, during which President of the Association of Lebanese Business People in the World (RDCL World), Dr. Fouad Zmokhol, former Minister of Economy and Trade, Dr. Alain Hakim, and General Director of Commercial Insurance, Mr. Roger Zaccar, presented the milestones scored in the field of women empowerment and reiterated the efforts that are yet to be exerted in this regard.
The program hopes to organize more workshops in the coming year, targeting each 25 business women across the country. Following its great success in Lebanon, it is also intended to be launched in the MENA region soon, with the same aim of endorsing gender diversity.